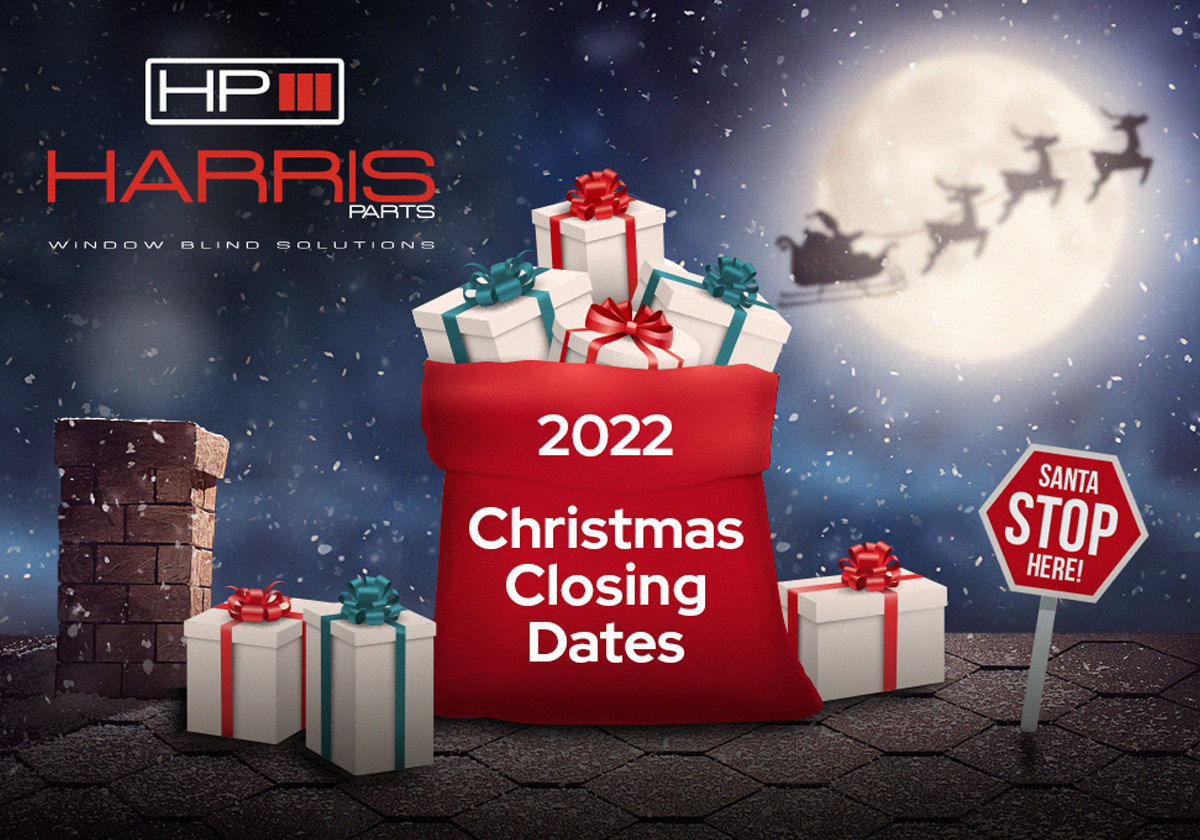 Please plan ahead and keep an eye on the cut off dates to avoid disappointment.
25th November 2022 - Wood and Faux Wood Blinds
7th December 2022 - Honeycomb Pleated Blinds (Perfect Fit, 3 Bar Tension, Free Hang)
8th December 2022 - Aluminium Venetians, Perfect Fit Venetians, Roller Blinds, Vertical Blinds
14th December 2022 - Perfect Fit Venetian FastTrack, Skylight Roof Blinds
19th December 2022 - 48hr FastTrack Rollers, Verticals and Venetians
20th December 2022 - Wholesale Components
21st December 2022 - Closed until January 3rd 2023
Please note that orders received after 11:15am are carried over to the next working day. As usual, production will monitor orders and daily output to ensure all orders are despatched before Christmas. And if there is any wiggle room to fit in any last min orders, we will always accommodate where possible, but please do plan ahead where possible to avoid disappointment.
We'd like to thank you all once again for being fabulous customers all year long, and all the team at Harris Parts would like to wish you a wonderful break and peaceful Christmas. And a rocking New Year!
We're back up and running on 3rd January 2023, so see you then!