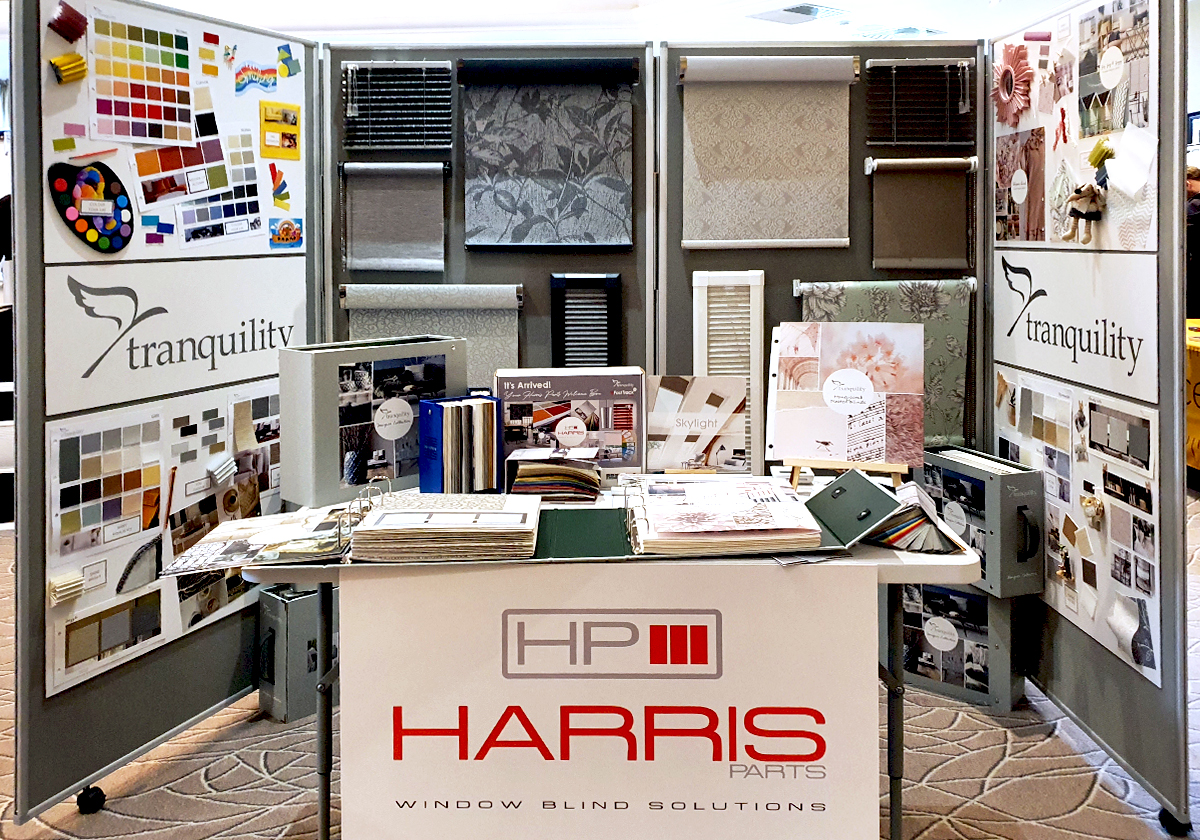 Harris were proud to exhibit at the first Window Blind Forum meet and greet networking event, held at the stunning Belfry Hotel and Resort.
With over 200 attendees and 37 exhibitors, this mini exhibition was a loud and lively welcoming of customers and colleagues from across the industry, many meeting up for the first time since Covid – and with free tea and coffee all day as a bonus!
Situated right by the entrance, our new Designer collection for rollers was proudly on display, with mood boards decorating our stand to showcase the fabrics and a selection of bespoke made to measure blinds on display. The fabrics and overall look of the book generated excellent feedback, with many sold on the day from the first view.

With only a few weeks to prepare for this show, the stand and the sales team did us proud and the show was an unexpected success. And all feedback on the window blind forum in the days following was very positive and showed all visitors and exhibitors alike greatly enjoyed the first forum event of it's kind. We were especially blown away by one comment from a customer posted about our book.

If you want to see the designer book for yourself, click the below links:
Designer Patterns: https://issuu.com/harrisparts/docs/designer_collection_all_optimised_
Designer Plains: https://issuu.com/harrisparts/docs/plain_collection_all_optimised_
Fabrics are for bespoke made to measure or wholesale.
Contact us now if you would like to order one sales@harrisparts.co.uk